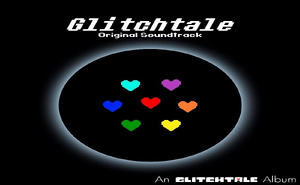 Glitchtale OST/Glitchtale Original Soundtrack is the soundtrack album for Glitchtale, released February 27, 2016, and available in Bandcamp, Soundcloud, YouTube, and Spotify. Almost all tracks are composed by NyxTheShield using FL Studio.
Since Glitchtale hasn't been finished, new albums are still being released.
There are 116 tracks in total on the Glitchtale Soundtrack.
Episode OST List
Edit
This table containing the original soundtracks (OSTs) for each episode in Glitchtale.
Trending pages
All items (15)